New Drug Approvals
Eddie Kehoe
Principal & Technical Director at Tcipatent Ltd
Hove, Brighton and Hove, United KingdomPharmaceuticalsThe Claimed Intermediate – a Structure Searchable Process Patent Database for Marketed Pharmaceutical Drugs (INNs).
Patent examining, searching, analysis and abstracting especially in the Chemical subject area.


The Claimed Intermediate is an online database
which covers Process Patents for Named Marketed Pharmaceutical Drugs – whether intermediates are claimed or not – for a low-cost subscription.
Structure Searchable
Includes INNs in at least one major Market
Includes Drug Synthesis often buried in a Plethora of Patents
Informs Pipeline decisions
Provides targeted Patent data in a Visual form
Informs Commercial Synthesis profitability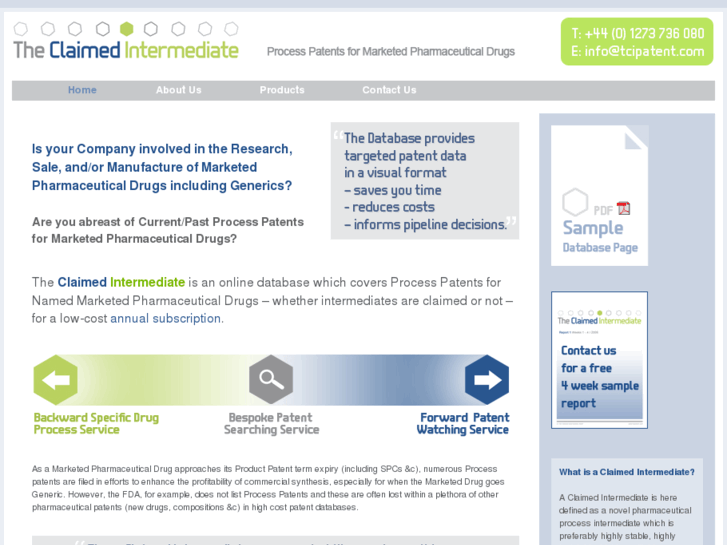 shared message from Eddie Kehoe
If anybody would like a trial of the database they could contact either myself eddie.kehoe@tcipatent.com, or my wife and fellow director, Pat Kehoe (pat.kehoe@tcipatent.com).
Here are temporary logons , please request trial
(deactivated automatically…
View original post 129 more words